15mm Normandy Facades
This set of 1900 facades started as a personal project and experiment to test how far I could go with the technique I've been developing. Apparently, the answer is "pretty far". The sculpts attracted a lot of interest in the manifacturers, but without a complete building and with the large number of components they are proving a hard model to produce.
For now, they are still owned by me, but the future will hold surprises, fear not.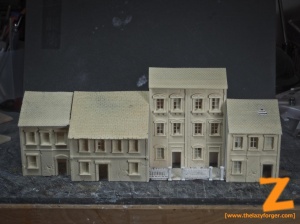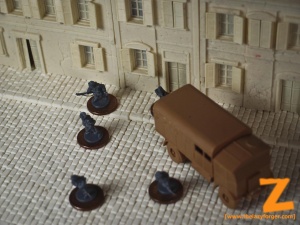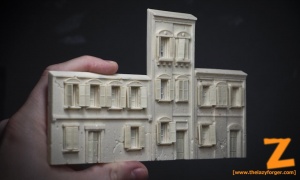 Here are a couple of experiments i did with the cast facades:
First, a small building: the roof is resin cast by me, and the other faces are made in plastered cardboard. Surprisingly, the structure resulted quite solid, but I wouldn't let it in the hands of a child.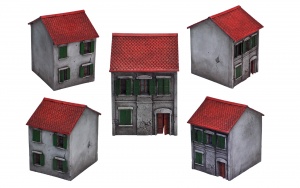 With a different approach, three copies of the taller building have been cast in plaster and put together for a ruined building. Here again, the model proved to have potential.