15mm Robot Army
This is one of my first complete projects in 15mm, started as a benchmark test for Shapeways' higher quality printing materials.
At the time, their pricing was based only on the volume of material used. I then focused on making the slimmest and coolest robots using all of the advantages of 3D printing. First among all, the possibilty of WILD undercuts, and even holes. For this reason, these robots will be impossible to cast in a mold, and that's what makes them so captivating to the eye.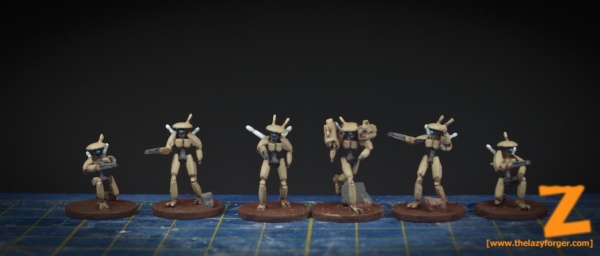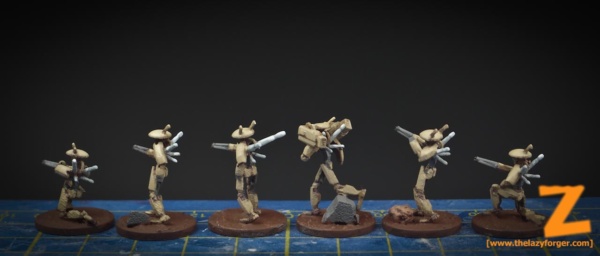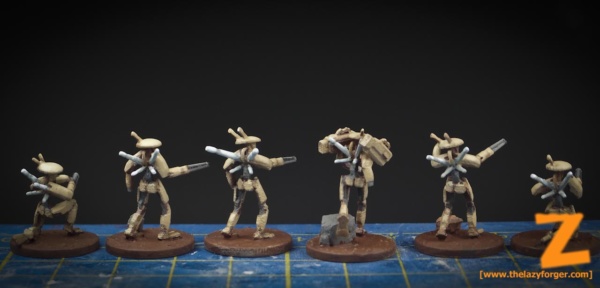 Here some WIP shots of the models. The material is white-translucid, so it doesn't work great in photos.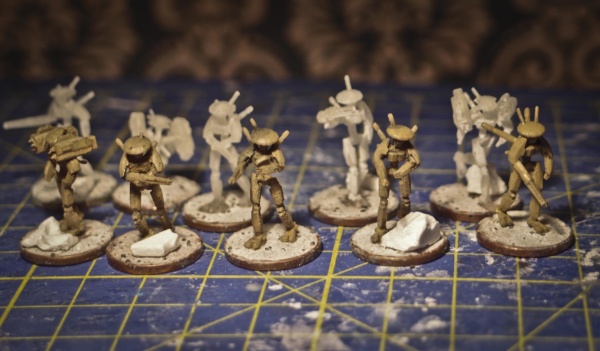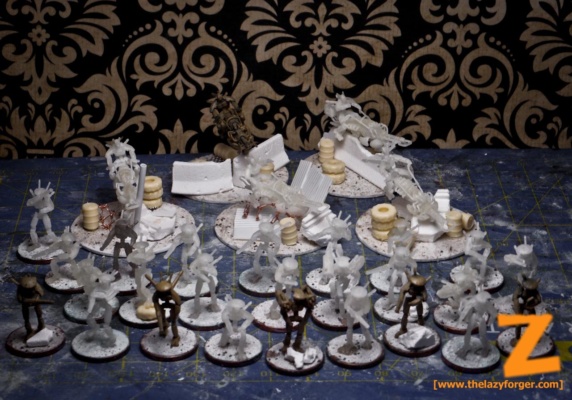 A scale comparison too, next to Khurasan, Clockwork Goblin, Clearhorizon, Blue moon and Eureka figures.