28mm Post Apocalyptic Weapons
This set of weapons was sculpted for Wreck-Age, a post-apocalyptic game and setting that appeared briefly in the market around 2012. It was probably my first serious set of 3D commissions, and the 3d meshes were not very well made. However, the good thing of 3D printing is that meshes are only relatively important, and the models did their job well.
The artwork done for the game was made by the Greek artist Konstantinos Skenteridis, and were very quick sketches that still did their job perfectly. To be fair, often over-worked sketches make things harder, and i really did work smoothly with this drawings.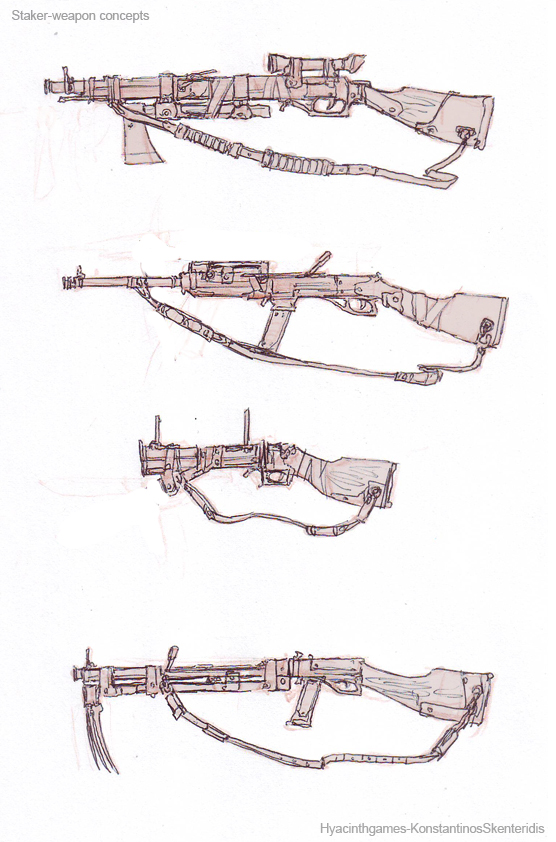 Before things went south with the company (and they refused to pay for a non-3D sculpt, and basically disappeared) i managed to produce nine complete weapons and another three were in the making. Here the group shot: