6mm Commieblocks
Started as a personal project, I wanted to step-up the 6mm buildings panorama with highly detailed interiors of destroyed constructions. The resulting structure is still castable in a single solid piece, but by looking at the details it is possible to recognize hints of the inner structure of the rooms.
The test piece shown below has been made in two parts, to simplify the casting and to allow future variations too. The doorway is a cleaned-up 3D print, and it will be different for each future sculpt.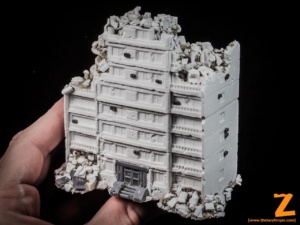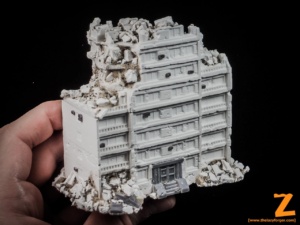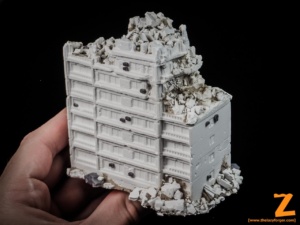 Some details of the ground rubble. Compared to a "real" ruin, the rubble isn't that much. However, it is a good compromise to allow a decent playability of the piece.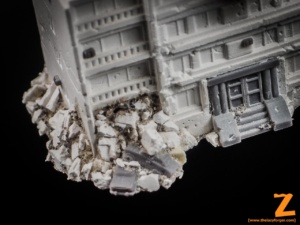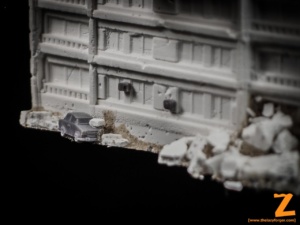 Here some pictures of the initial steps: the original printed shape, some cars (eventually half-buried in the rubble) and preliminary studies for the weathering.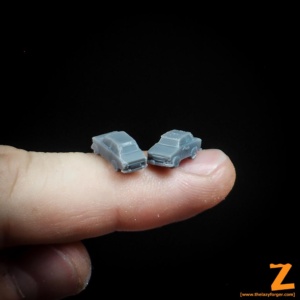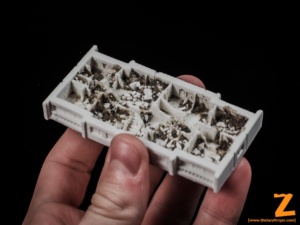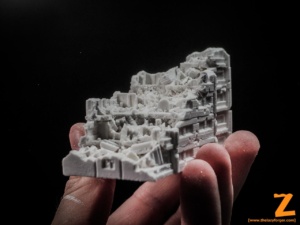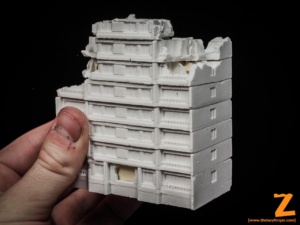 Cheers,
The Lazy One