Concrete Checkpoint
This concrete checkpoint was the first element in 28mm done using the technique of the 15mm industrial control tower. I have to say that works well – even better – in this larger scale. The piece is a small but very versatile element, it could be used and even duplicated in the same table, and can be adapted for a large variety of contexts and settings.
As for other models before, i started with a 3D concept, that became a hand-drawn concept…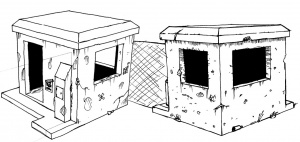 … and ended up as a physical piece.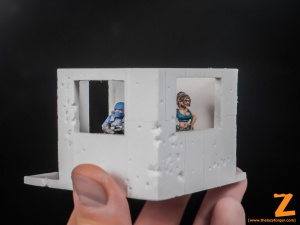 The inside floor is made of styrene tiles. A lazy but effective solution to balance details and time.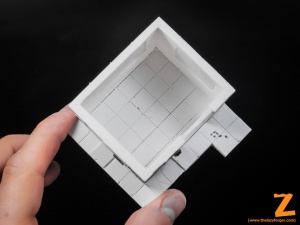 To simplify the casting i closed the windows, and added a few other details here and there. The door is 3D printed, there's no point in doing it manually.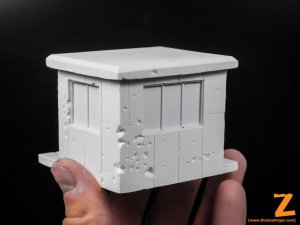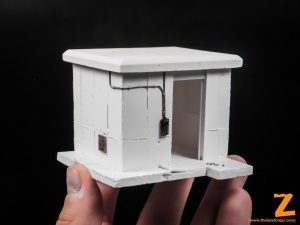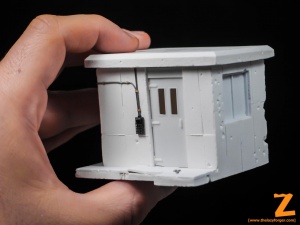 With the same technique i also did a set of walls, that will be sold by the same company to accompany this little building.