Custom Fantasy Buildings
This building was done using mostly my own fantasy modular components, sold (or going to be sold) by Fenris Games.
Since this is conceived as a unique piece, I didn't have my usual constraints in terms of undercuts and castability, so I let my imagination run free. The final piece is compact but full of small details.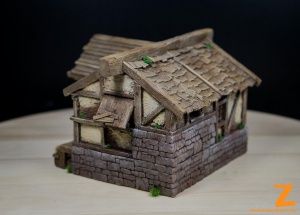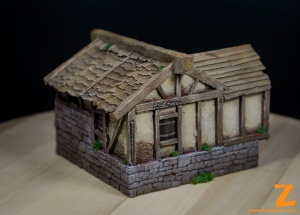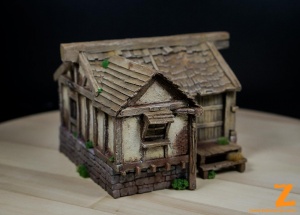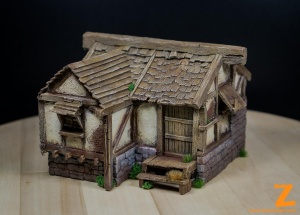 Here some pics of the unpainted model, before the first undercoats.