Hesco Barriers
Started as a direct commission from White Dragon Miniatures, this became more of a test of endurance. I certainly did find a novel and daring solution to sculpt a convincing HESCO barricade (which was something dramatically missing on the market, at least a convincing one), but it turned out to be tougher than expected.
The basic concept, which I often apply, was to simulate the structure in the most similar way. A metal mesh (in this case, copper), and a soft structure behind. A very common mistake beginner sculptor tend to do is to use the same material that is used in the real thing. However, a coarse piece of cloth (or even a fine one) don't scale well, both in texture and in mechanical properties. Knowing the final shape the soft surface was going to have, I preferred to apply a textured sheet (basically tin foil) over an aluminum sheet, which had the mechanical resistance I needed to put it in shape and fix it like that.
Then, I started sewing. By hand, with a copper wire.
After several days of painstakingly work, the structure was completed. The inside was filled with greenstuff, both to make it more solid and castable. The multiple copies would have to present battle damages and deformation, which is something that can be done on soft resin, if handled properly.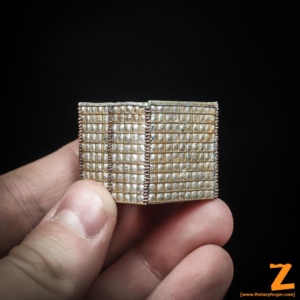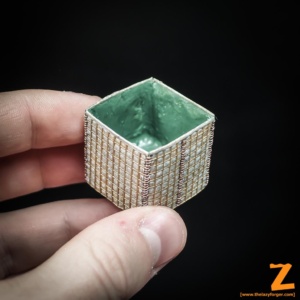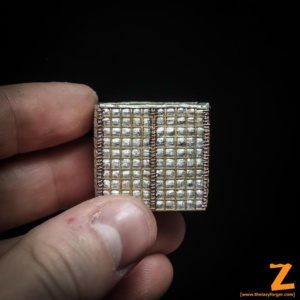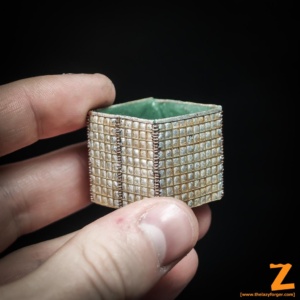 The second phase of the work then began: casting countless pieces, discarding the faulty ones, and eventually gluing them in position with bullet holes with sand and gravel pouring out of them.
I produced both individual pieces and larger barriers, useful for modern gaming.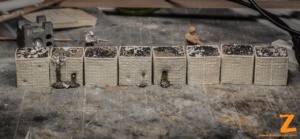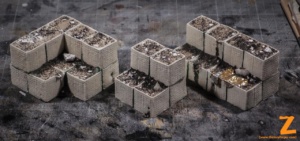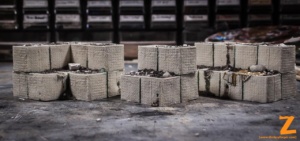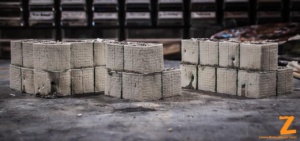 In the future, more terrain will follow starting with this hescos template. I will have to produce a smaller version as well, and some bunkers will finally appear on the WDM new Courage in Contact range!
Cheers
Jack